Saxenda – (Liraglutide)
Product Review
Interest-Free Payments
You'll have the option to make 4-interest-free payments by credit card once your order is confirmed using Sezzle.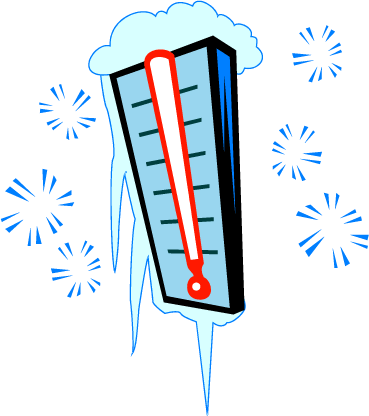 SHIPPING INFO
This is a refrigerated product. A default $29.99 Express shipping fee is applied. It will be shipped out in a insulated styrofoam container with gel and ice packs inside. Parcels are shipped via Canada Post Express.
Saxenda Drug Info (Pack with 5 pre-filled syringes x 15 ml each - 6 mg /ml)
OVERVIEW

Saxenda is an FDA-approved prescription-only medicine which contains liraglutide and is only for injections. Saxenda is supplied in 15ml prefilled syringes at a concentration of 6mg/ml. Each pack of Saxenda comes with five prefilled syringes.

HOW IT WORKS?

Saxenda works differently than most weight loss medications. It activates areas of the brain that are responsible for regulating appetite, thus decreasing appetite and leading to a reduction in calorie intake and the resulting weight loss. Saxenda is the first and only FDA-approved weight loss medication that is available in a pen form.
Saxenda (Liraglutide)
Saxenda is a prescription weight loss medication containing the active ingredient liraglutide, a glucagon-like peptide-1 (GLP-1) receptor agonist. It is designed to help adults with obesity or overweight individuals with weight-related medical issues achieve weight loss and improve overall health.
Why Choose Saxenda?
Clinically proven to aid weight loss

It may help lower the risk of weight-related health issues, such as type 2 diabetes

Works by controlling appetite and regulating food intake


Convenient once-daily injection
How Saxenda Works?
Saxenda works by mimicking the natural hormone GLP-1, which is released from the gut in response to food intake. GLP-1 helps control appetite by signaling to the brain that you are full, thus reducing the amount of food you eat. By acting like GLP-1, Saxenda helps you feel fuller for longer, reducing overall food consumption and aiding in weight loss.
Important Safety Information about Saxenda
Before using Saxenda, inform your healthcare provider about any existing medical conditions, medications you are taking, and if you are pregnant or breastfeeding. Saxenda should not be used in combination with other GLP-1 receptor agonists or people with a personal or family history of medullary thyroid carcinoma or multiple endocrine neoplasia syndrome type 2 diabetes.
Fact Table of Ozempic (Semaglutide)
| | |
| --- | --- |
| Fact Category | Fact Details |
| Product Name | Saxenda |
| Generic Name | Liraglutide |
| Drug Type | Glucagon-like peptide-1 (GLP-1) receptor agonist |
| Indications | Weight loss for adults with obesity or overweight with related issues |
| Administration | Subcutaneous injection |
| Dosage | Starts at 0.6 mg/day, and may be increased weekly to a maximum of 3.0 mg/day |
| Frequency | Once daily |
| Storage | Store at 36°F to 46°F (2°C to 8°C); do not freeze or expose to heat. Expires 30 days after first use or after removing from the refrigerator |
| Prescription Required | Yes |
| Manufacturer | Novo Nordisk |
Common Side Effects of Saxenda
As with any medication, Saxenda (liraglutide) may cause side effects in some patients. It is essential to be aware of potential side effects and consult with your healthcare provider if you have any concerns.
The most common side effects of Saxenda include:
Nausea

Vomiting

Diarrhea

Constipation

Injection site reactions (e.g., redness, swelling, itching, or pain)
How Can You Buy Saxenda (Liraglutide)?
You can order Saxenda using these methods on our website:
Order Online

Order by Phone

Order by Fax

Order your refills
Visit our How to order page.
How much does Saxenda (Liraglutide) cost?
Saxenda – 6mg/mL x 5 pens costs $519.79

Saxenda – 6mg/mL x 10 pens costs $1019.59

Saxenda – 6mg/mL x 15 pens costs $1519.59
Pharmaserve is known for providing competitive pricing on medications like Saxenda, ensuring affordable access to this important treatment option.
Does Saxenda (Liraglutide) work for weight loss?
Yes, in clinical studies, Saxenda (Liraglutide) has been found effective for weight loss. It is an FDA-approved medication that suppresses appetite and promotes feelings of fullness, leading to reduced calorie intake. When combined with a healthy diet and exercise, Saxenda can help individuals achieve significant weight loss results.