Ozempic (Semaglutide)
Interest-Free Payments
You'll have the option to make 4-interest-free payments by credit card once your order is confirmed using Sezzle.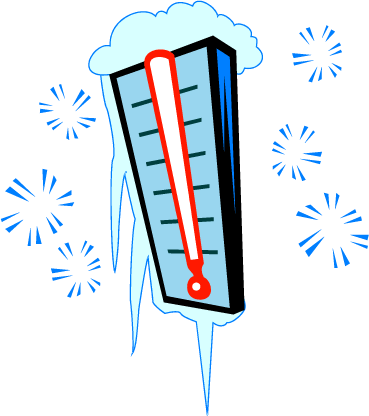 SHIPPING INFO
This is a refrigerated product. A default $29.99 Express shipping fee is applied. It will be shipped out in a insulated styrofoam container with gel and ice packs inside. Parcels are shipped via Canada Post Express.
Ozempic
What is Ozempic?
Ozempic is the brand-name prescription that can be used to treat type 2 diabetes. It ultimately helps improve blood sugar levels. It can be used alone or combined with other medications. At the moment, Ozempic is only available as an injectable pen. There are clinical studies underway to approve an oral pill.
Many people wonder, "Is there a generic for Ozempic?" At the moment, there are no generic versions of this drug. There are, however, other drugs that are used to treat type 2 diabetes. The decision about which drug is right for you should be made between you and your doctor.
Side Effects and Contraindications
As Ozempic is diabetes medication, you should consult with your primary care physician before starting or stopping its use. There are some mild to serious side effects that can accompany Ozempic.
Some of the most common side effects include:
Nausea

Vomiting

Diarrhea

Stomach pain

Upset stomach

Constipation

Headache

Flatulence
Ozempic may not have be the right drug for you if you have:
diabetic retinopathy

low blood sugar

decreased renal function

pancreatitis

medullary thyroid cancer (MTC)

multiple endocrine neoplasia (MEN) type 2
Does Ozempic Work Towards Weight Loss?
Since Ozempic has an appetite-suppressing effect, many patients who use it to treat their diabetes also experience weight loss. Some studies show Ozempic helped people lose about ten pounds in up to 30 weeks.
While Ozempic is primarily used for diabetes management, some doctors have started prescribing it off-label for weight-loss assistance. Still, it is not advisable to take Ozempic without a doctor's advice.
Ozempic Dosages
Whether you purchase Ozempic online or at the pharmacy, it comes in pre-filled pens that deliver 0.25mg, 0.5mg, or 1mg per injection. Most cartons come with either one, two, or three pens and the appropriate needles. These pens should be stored in your refrigerator until used.
Ozempic is typically injected under the skin in your stomach, thigh, or upper arm. You will not apply this medication to your muscle or directly into a vein.
Most people start with a 0.25mg inject once a week for four weeks. This starting dose is not meant to be used long-term. After the first month, you'll go up to the 0.5mg dose once a week for four weeks. After this period of time, your doctor will evaluate if you need to change your dosage.
Your blood sugar levels typically start to decline within a week when starting Ozempic. The full effect can take up to eight weeks or longer. Ozempic is designed as a long-acting medication.
How Much Does Ozempic Cost?
The actual Ozempic price can vary depending on a few factors. Your dosage will play a huge role in how much Ozempic is monthly. Not all insurance plans cover this medication, so you may need to deal with the Ozempic cost without insurance.
If you shop for this medication online or use an Ozempic coupon, you can see prices as low as three pens of 1mg dose for around $900.
Make sure you look for an Ozempic manufacturer coupon or use an Ozempic savings card to get the best rates.
Save Time and Shop Online
The best way to keep your Ozempic cost down is by shopping online. While you should be able to get his drug from your local pharmacy, you save time and money by making this purchase online. Your Ozempic pens will arrive right to your door in the appropriate packaging when you need it. 
Add convenience to your life by ordering your Ozempic online and getting it delivered to your home.